---

CMANC's Annual Washington Week, Washington, District of Columbia, March 2 - 4, 2020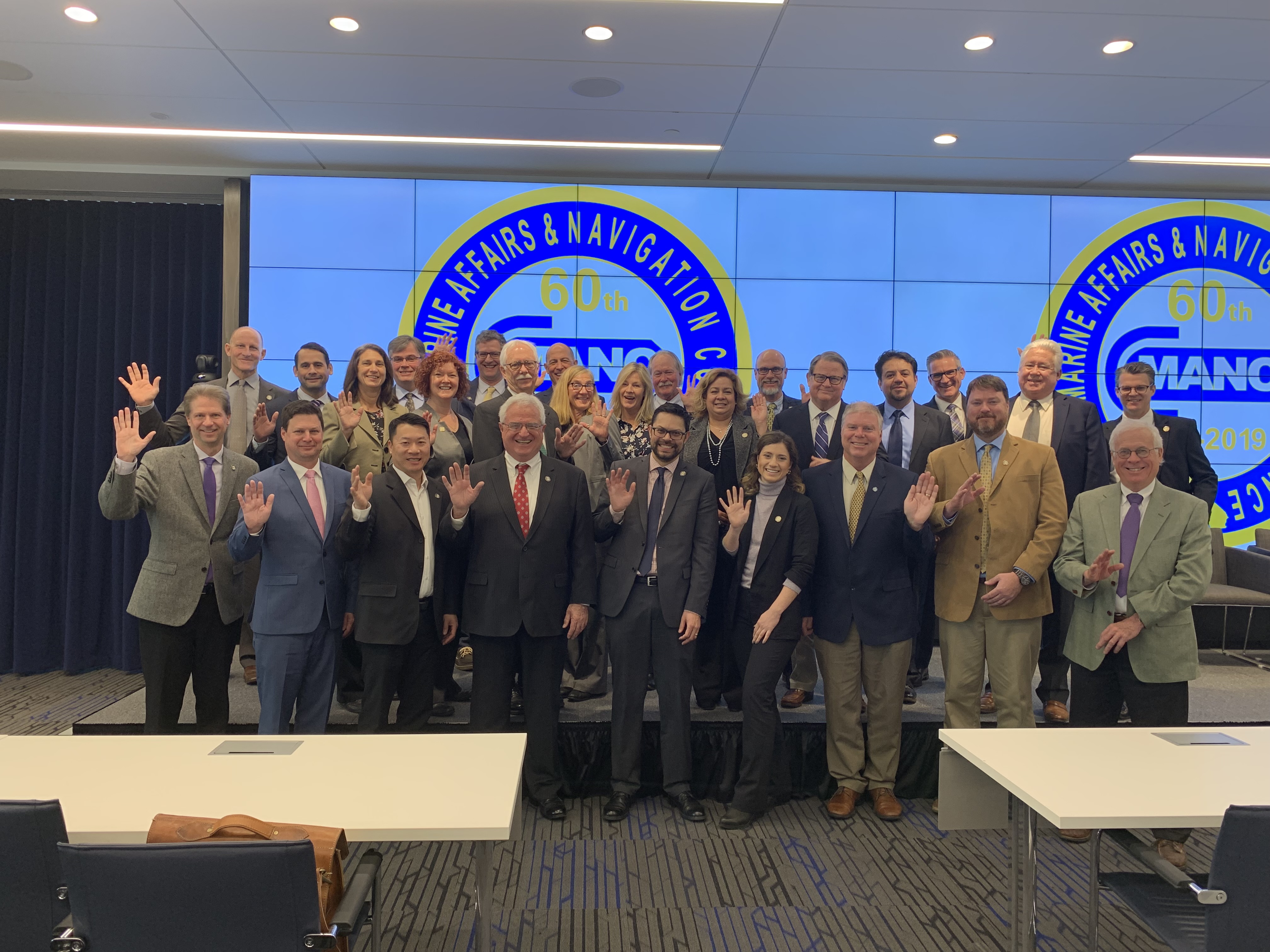 CMANC will be meeting the week of March 2nd in Washington. We will start first thing on Tuesday, March 3rd. The Golden State Reception will be on Wednesday, March 4, 2020. Arrangements are underway for two days of meetings with key federal stakeholders. You can expect to be busy from sunup to sundown as CMANC members advocate for California's ports and harbors. The 2020 trip will include:
Kick off breakfast: Get the latest lay of the land from Washington insiders and national associations to prepare you for meetings on Capitol Hill.
Lunch discussion with the US Army Corps of Engineers: Build relationships and learn from Corps HQ leadership. Past participants have included James Dalton Director of Civil Works, Eddie Belk Chief of Programs, Larry McCallister Chief of Engineering and Construction, David Leach and Joe Bentz Office of the Assistant Secretary of the Army for Civil Works, Navigation Program Managers, and South Pacific Division RIT.
Capitol Hill Advocacy: California's system of ports and harbors play a critical role in the overall health of the national economy. To ensure that our ports are harbors stay open for business, CMANC helps to spread the word about our value to the nation. Join your fellow CMANC members in telling this story by meeting with key congressional leaders. Past meetings have included the offices of Speaker Pelosi, Majority Leader Hoyer and Minority Leader McCarthy, Senators Feinstein and Harris, House and Senate Budget Committees, House Natural Resources Committee, Senate Energy & Natural Resources Committee, House and Senate Energy & Water Appropriations subcommittees, House Transportation and Infrastructure Committee and Senate Environment and Public Works Committees, the Congressional Ports Caucus as well as Members of the California Congressional delegation.
Federal Agency Meetings: Travel to federal agencies to advocate for important programmatic and policy initiatives. Past meetings have included the Office of Management and Budget, the White House Council on Environmental Quality, US Department of Transportation, Environmental Protection Agency, National Ocean Oceanic and Atmospheric Administration.
Golden State Reception: Close out your time in Washington by mingling with Members of Congress and congressional staff at the annual CMANC Golden State Reception.
We will be staying at the Washington Court Hotel, 525 New Jersey Ave., NW, Washington, DC 20001. The room block cut-off date is Monday, February 3rd. We have a room rate of $419.00 for most nights. If you arrive early or stay late, we have a rate of $219.00. CONTACT the Hotel at (800) 321-3010 for room reservations. You may also register online at
Washington Court Online Reservation Link
The registration fee is $495.00, click here to register: >For more information, click here: CMANC Washington Week 2020 Registration
---
5th Annual California Boating Congress, Sacramento, California, March 31, 2020
For more information, click here: California Boating Congress 2020
---

CMANC's 2020 Fall Meeting will be in Stockton, California September 16 - 18, 2020